August 2023   |   Milsoft News
An amazing 2023 Users Conference marks the year's halfway point and puts the icing on the cake for our 

newsletter

 featuring notable updates and current news.
---
The 2023 Milsoft UC is a Wrap!
Thanks to everyone who attended the 2023 Milsoft UC in Ft. Worth, Texas.
UC 2023 unveiled many new product features, including Planned Outage tools in OMS, Array and Inverter modeling in WindMil, and an early preview of the new ArcPro WindMilMap system.  Most of the new features presented at UC are available in the current releases, so be sure to get an upgrade if you haven't already.
We had a great evening event at the classic Billy Bob's Texas honky tonk, where several brave attendees took on the mechanical bull.  We are already hard at work on software and planning for next year's UC.  If you couldn't make it this year, we hope you plan to come to Nashville next year on June 4-6.
---
Milsoft FieldSyte™ Electric Projects Released
Milsoft's latest software venture into Field Design/Staking software is officially available for iOS, Android, and Windows devices! FieldSyte Electric Projects automates repetitive staking processes, streamlines workflows, and integrates seamlessly with accounting/inventory systems as well as with WindMil® and WindMilMap®. Real-time collaboration and standardized staking methods enable better communication and risk mitigation. The result? Increased cost savings, improved project outcomes, and heightened customer satisfaction.
To learn more about FieldSyte Electric Projects, contact us!
---
Product News
Milsoft Behind the Meter™ Module Released
With the release of version 23.1, you now have the ability to model solar arrays and inverters with the new Milsoft Behind the Meter Module.  This module gives you access to new elements, settings, and symbols to allow for the detailed modeling of panels and their associated settings, arrays with associated control types, and various other options.  As we continue building out the Behind the Meter module, we will add generation to the Consumer Element, advanced analysis functions, and other behind-the-meter components like vehicle chargers and battery storage.  For more information on the Behind the Meter module, click here.
Calls Manager Bids Farewell
As we move forward with new products, we must say goodbye to some we have used for years.  The Windows Desktop version of Calls Manager will no longer be included in releases after 2023.  We have released a new Calls Manager Service that uses web browsers to enter and work calls.  If you aren't already using this new web-based version, we suggest you get it going soon so your team members can be up to speed on the change prior to any large storm events.  It has the same look and feel as the old Calls Manager but with some new features.  It's easier to roll out and keep updated since it's web-based, users need a shortcut on their computer instead of an app installed.  If you have questions regarding Calls Manager, please contact the OMS Support team at support-oms@milsoft.com.
Support Update – E&O Licensing and Windows Server 2012
A reminder that Milsoft licensing will no longer support weaker cipher suites from the TLS 1.2 protocol starting on October 10th, 2023.  Windows Server 2012 and Windows Server 2012 R2 do not support these cipher suites, and there are no updates available from Microsoft to add support for them.  The same applies to Windows 8.1, which reached the end of support life in January 2023.  If affected, please upgrade to Windows 2019 and above or Windows 10 and above.
---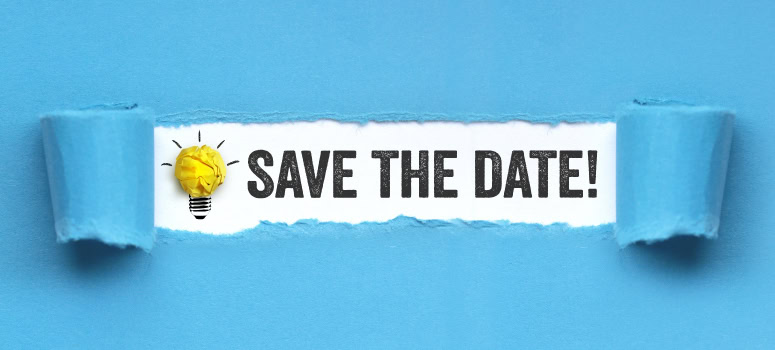 Save the Date!
Milsoft Regional Training Events
Engineering Analysis Training
Milsoft Model Editing
October 30 – 31 | Nashville, TN
WindMil Basic Analysis
November 1 – 2 | Nashville, TN
WindMil Advanced
November 7 – 9 | Nashville, TN
Milsoft Model Editing
November 27 – 30 | Online Training
WindMil Basic Analysis
December 4 – 7 | Online Training
LightTable Coordination & IEEE 1584-2018 Arc Flash Standard
December 11 – 14 | Online Training
OMS Training
DisSPatch
November 14 – 16 | Nashville, TN
CIS Training
CIS Overview
October 24 – 25 | Nashville, TN
WMS Training
Work Order System Process
October 26 – 27 | Nashville, TN
2024 Milsoft Users Conference
June 4 – 6 | Nashville, TN
---
2023-2024 Advisory Board Results Are In!
We thank our thirty-four Advisory Board members for helping Milsoft with product and Users Conference strategies for 2022 through 2023. The Advisory Board continues to be relied on by Milsoft to help form and execute product and conference strategies. They make our decisions more informed and productive. The results for 2023-2024 are in and listed below.
Congratulations!
We look forward to working with all of you!
EA Board
Justin McCann – West Kentucky RECC
Hillary Proffit – Toth & Associates
Kevin Bishop – Peoples EC
Karan Patel  – Rappahannock Electric Cooperative
OMS Board
Eric Mccollum – Blue Ridge EC
Sharon Smith – Carteret Craven EMC
Matt Tepera – Union Power Cooperative
Kevin Seeholtz – South Central Power Company
GIS Board
Jeremy Herring – South Plains EC
Matt Price – Northern Lights
Jennifer McMillan – NineStar Connect
Chad Pence – United Cooperative Services
Communications Board
Kristen Thorne – Southern Pine Electric
Jeff Hanson – CRC
Christopher Tilley – City of Bryan
Justin Stroupe – New Braunfels Utilities
CIS Board
Robert Bernhoft – United Cooperative Services
Kayla Sanders – Navasota Valley EC
Christy Tucker – C&L Electric Cooperative Corporation
Shelley Bearden – CDE Lightband
FMS Board
Tara Alderman – Carteret Craven EMC
Jessica McLaughlin – CDE Lightband
Andrea McArthur – Crawfordsville Electric Light & Power
Kelli Bentley – Anniston Water Works & Sewer Board
WMS Board
Christine Strecky – Shenandoah Valley EC
Cory Menzel – United Cooperative Services
Kerstin Helm – Jasper-Newton EC
Michael Osborne – Sussex Rural EC
---
Off the Clock
Greg Shirek has been with Milsoft for 15 years and when he's not actively supporting customers and managing Engineering Analysis, he enjoys family time, the outdoors and bow hunting. His daughter enjoys the range as well!
Want to share an "Off the Clock" story with us? We'd love to share it! Send your story and picture to christy.fayard@milsoft.com.