All operations systems change over time. Databases grow, circuit models change, and hardware ages. While the effects of these changes may go on undetected, when a significant event strikes, you want to ensure that the Milsoft OMS system is optimized and ready to respond.
Milsoft now has a service that can be a game-changer.
The Milsoft OMS System Verification is a service provided to assure that you and your systems are ready for the next large-scale outage. Milsoft will inspect, verify, and identify any data, software, and hardware issues present in the Milsoft OMS system and provide detailed plans to address them.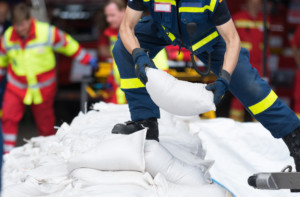 The Milsoft OMS System Verification consists of three major components:

Model Integrity Check
Database Health and Maintenance
Massive Outage Simulation on Client System
 There's no other service out there that comes close to providing your utility with a valid method of preparing for a significant storm event. Not only will we test the system, but your dispatchers also get hands-on training at managing a massive scale outage in the software. What a great training aid!
Please, don't delay. Contact us as soon as possible. The saying "an ounce of prevention is worth a pound of cure" has never rung truer. Be prepared. Make this a standard part of your storm preparedness ready processes.